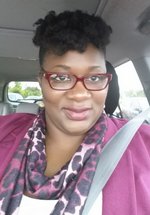 Mrs. Walls
(512) 414-2543
Email
Meet Your Assistant Principal
Each day is a gift, that is why it is called the present.
I am excited to be entering another school year at the "J." For the past 3 years I have worked soley with the freshman, this year, I am excited to be working with all grade levels alpha category Ha through O.
High School is such a critical time in your school life. Your time at LBJ will help shape and mold what success you will have beyond high school. My purpose is to help you see all that is available to you beyond these walls. Remind you to take advantage of EVERY opportunity to help you attain your goal (s) and help you get involved, get connected, ask lots of questions and ask for help.
About Mrs. Walls
I was born and raised in Los Angeles, CA. I am a true purple Laker fan. I have lived in Austin 15 years with my husband and two sons.
I am a proud member of Delta Sigma Theta, Sorority Inc.
I attended Clark Atlanta University in Atlanta, GA where I received my Bachelor of Arts in Political Science. I attended the Daniel J. Evans School of Public Affairs at the University of Washington in Seattle, WA where I received my Master's in Public Administration with a focus in Education/ Social Policy. I completed my Education Certification and Principal Certification through Region XIII.
My entire professional education career has been in Austin ISD. Most of it was spent in middle school where I taught US History. I also started my administrative career at the Middle School level.
This is my 4th year at LBJ. My office is located in Room 112. I am looking forward to a phenomenal year GO JAGS!